Trendy Temples and Bold Browlines!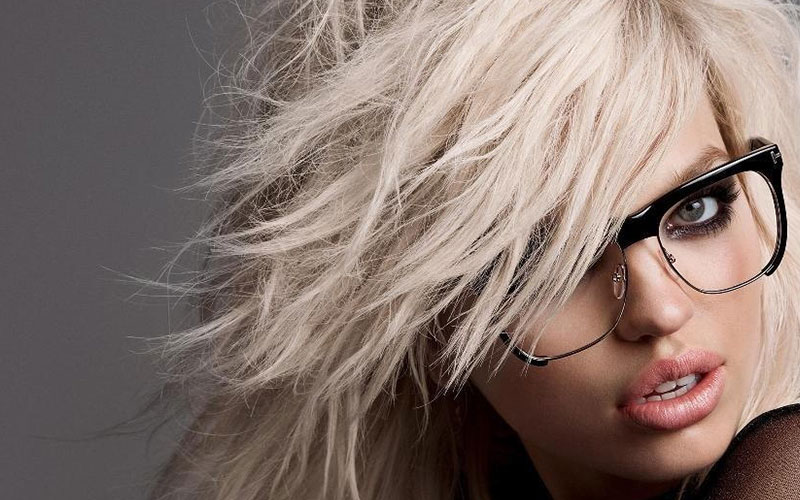 There is a variety of sunglasses that we can pick and choose from with designers spurling their creativity into frames.
A trend for eye protection has soon enveloped into the fashion statements. Everyone now styles their eyes in the trendiest ways possible.
Designers are magically innovating frames using metal, titanium and acetate to their benefit, combining shapes and textures in a variety of colours.
The retro style of wayfarers, aviators, round and cat-eye are now embellished to accentuate the temples or the brow bar for added oomph.
Horn rimmed glasses are the new in things with studded accents to create a soft upsweep.
To make your sunglasses and prescription glasses pick easier we have compiled below a list of frames that have detailed temples and brow lines.
Go ahead and pick these affordable designer glasses and easily get two in the price of one!
Creativity in two tone makes it stylishly innovatives with a retro touch of the brow-bar accentuating the temples in metal and acetate gradient. The bottom is tortoise shell and the golden nose bridge is bold.
Minimalistic in nature and classy in colour, the clear frame with grey tortoise shell brow detail in acetate is simple, charming and versatile to style.
Thin Metal with the Texture brow bar in cat eye is feline and elegant. The deep plum in a streamlined frame is catchy yet subtle to style.
The Brave studs placed artistically over the armrests and temples not just add oomph to the classic brown frame in rectangle but make it modern.
The delicate flower in Silver Matte on the temple is chic yet stunning. The broad frames define the features in vogue.
The quirky shape and style are enough to make this an attention seeker, metal arms in an indent and the rounded glasses are an exquisite statement.
Combination of broad Tortoise Shell and Clear Glasses is glamorous and indulgent. The wacky make is a must have.
Sheer elegance in the sparkle of tender blue hues at the brow line is sensual and sumptuous in make. The colour is modern with contemporary glasses.
What are your waiting for? Get your temples and brow a trendy detail and shop for affordable designer glasses at optically.co.nz today!