Get Pantone's Spring Colours Inspired Sunglasses!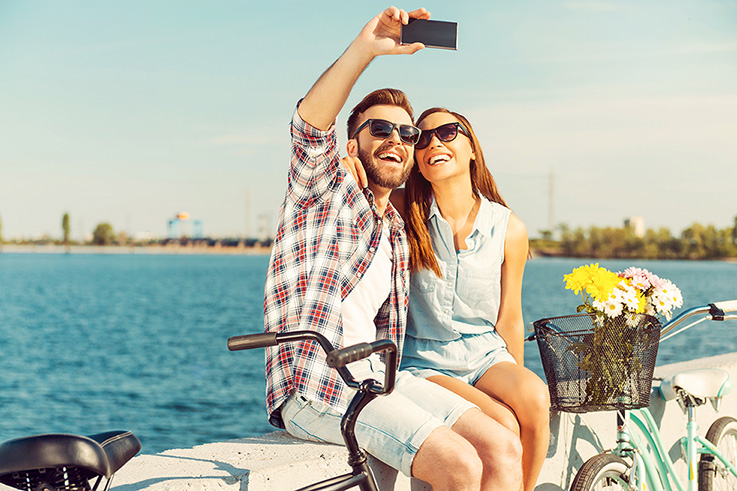 It's hailing Spring in New Zealand, and it's all that breezy and bloomy all around. Every season has something to offer when it comes to fashion. And this time we've rounded up some of the coolest sunglasses for you. Sunglasses that reflect the spirit of Spring and match up with Pantone's leading Spring colours.
Whatever be the impetus, colours play a significant role in our closet. And getting sunglasses or prescription sunglasses in latest designs and styles is jackpot. Play the dress up game with stylish sunglasses inspired from embracing shades of Spring!
1. Polaroid Sunglasses - Meadowlark Inspired
Get these full-rimmed sunglasses in Wayfarers style. Yellow dominance this Spring season looks logical and thrilling!
2. Exotic Sunglasses - Little Blue Boy Inspired
Spring is all about clear sky and hues all around. So match up with the nature and don this Little Blue Boy inspired shade sunglasses from Exotic. They are all out to give you a defined look!
3. Lacoste Sunglasses - Coconut Milk Inspired
Get a bold fashion statement with these round sunglasses from Lacoste. The blue tints on the lenses add more fad!
4. Lacoste Sunglasses - Cherry Tomato Inspired
Draw some attention with these Cherry Tomato inspired sunglasses from Lacoste. The finish on the arms looks sturdy. Get them at an affordable price only at Optically!
5. Gucci Sunglasses - Warm Sand Inspired
Looking for Pilots sunglasses? Then go for these redefined sunglasses from Gucci. It has acetate transparent frames similar to the Spring's shade Warm Sand. And, there is metal detailing at the sides of both the frames for extra protection from heat and dust!
6. Gucci Sunglasses - Pink Lavender Inspired
These square sunglasses are from Gucci collection again. Inspired from Pantone's Pink Lavender these sunglasses have extended brow bar for more panache!
7. Gucci Sunglasses - Harbor Mist Inspired
Want to soak up Spring's sun in style? Then save on this sophisticated pair of sunglasses from Gucci. This full-rimmed sunglasses is designed like pilots providing more protection for the eyes!
8. Carrera Sunglasses - Chili Oil Inspired
These Carrera sunglasses reflect the shape of butterfly wings. The acetate finish and Chili oil shade inspiration is perfect for this season!
9. Carrera Sunglasses - Arcadia Inspired
Get these transparent frames with the tint of Arcadia. Cateye sunglasses for women for an excellent Spring look!
10. Fossil Sunglasses - Emperador Inspired
These oversized square sunglasses belong from Fossil. Get them at New Zealand's lowest price!
11. Hugo Boss Sunglasses - Spring Crocus Inspired
This expressive colour is perfect for a pair of sunglasses this Spring. Get the Lavender touch in your eyewear this time. They are oversized and almost look like a horizontal eight. Perfect for the sunny days!
12. Jimmy Choo Sunglasses - Sailor Blue Inspired
This navy-rooted colour tone on sunglasses look fabulous. Along with Sailor Blue tint on the frames, get the subtle detailing of colours on the arms as well!
So, all the shoppers from New Zealand, get your new pair of sunglasses online from us. Invest on a good pair of sunglasses and showcase the multifaceted tones of Spring. We offer a wide range of men's sunglasses and women's sunglasses online. You can go for regular lenses or choose the sunglasses you like, place the order with your prescription and we'll have them customised for you. Get Spring ready and choose more in less. Our prices include prescription lenses and coatings. Happy shopping!