Gift Your Dad Designer Glasses And Sunglasses This Father's Day!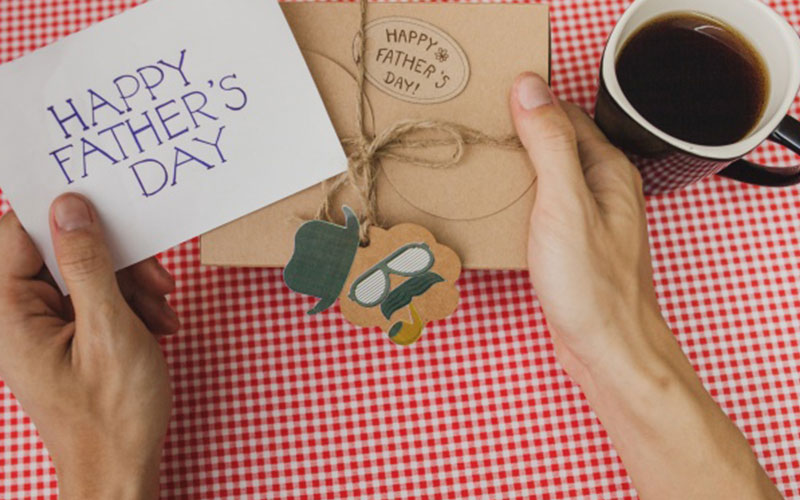 Our parents need no occasion to feel the warmth and love we bask in our hearts for them. But acknowledging our feeling through any medium be it gifts, words or gratitude is a different treat altogether. Especially when we talk about Father's Day, it has to be full of fun and surprises. Our dads are like the protective shield to the happy nest, our family. So, when we consider what all our Fathers do for us, it should be appreciated.
Let's admit it, we all have that adventurous side in us, and all credit goes to our Fathers. They help, guide, teach, finance and most importantly care for us till infinity. To be honest, my Father is the one who helped me explore my dreams. Through him, I learnt that nothing is impossible to achieve. Dad's are one of the greatest creation of this Universe, and nothing can be compared with the power he holds within. He is the one who covers for us and gives the best of advice.
So we at Optically would love it if you celebrate this Father's Day by surprising him with a pair of prescription sunglasses or designer glasses. Gifting your dad sun shades is a matter of his personality and taste. Depending on the recipient's style and interests we've listed some of the fabulous sunnies and designer glasses. Since Father's Day is more than backyard grilling and cheers!
1. Dad's Who Are Ridiculously Stylish
Is your Dad impossibly charming and fashion frenzy? Then he deserves this piece of a stunner. Your Father needs a pair that compliments his charisma. He needs sunglasses that is iconic and cooler than ever. Check out these Olive Green sunglasses from Gucci. They look vibrant and are a perfect fashion accessory in the world of men's fashion. Skipping a tie or cool t-shirt with a pair of stylish prescription sunglasses will be a better idea!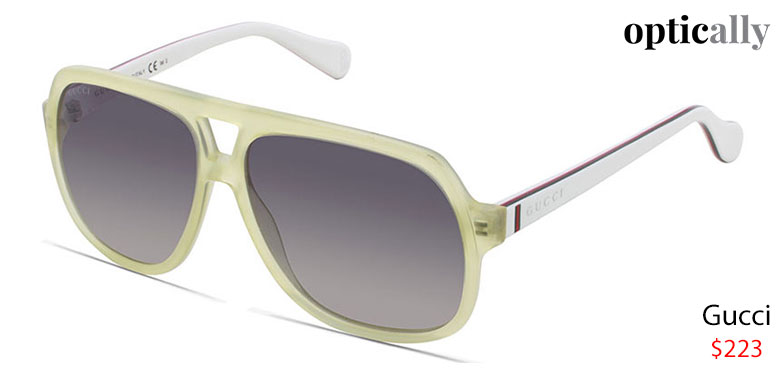 2. Geeky Dads
Show your Father how proud you are to have him. This pick is for those dads who have been studious and ambitious throughout their lives. The geeky dad's glasses are one of the strong statement that talks a lot about his personality. Bag in this Gold and Black finish designer frames for men from Oxydo. They look elegant and has a whole lot of nerdy vibe!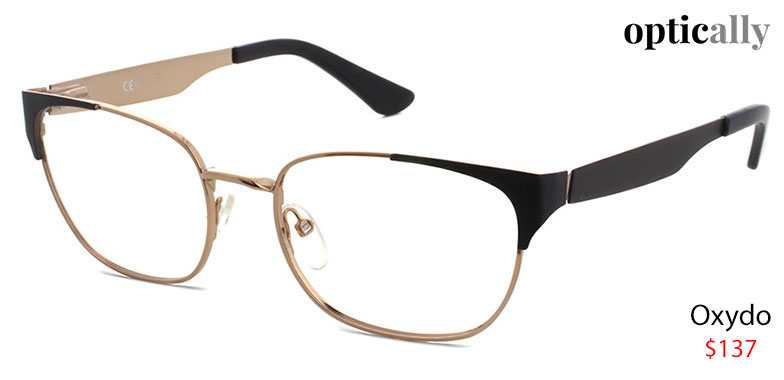 3. Bossy Dads
Is your dad the one who loves being authoritative? Father who expects a massive level of respect and lists down rules and regulations. Well, nothing can compliment such a personality than the evergreen and dominant aviator sunglasses. These sleek Black prescription sunglasses from Aviator is the match for all the bossy dads. These shades command complete respect and obedience!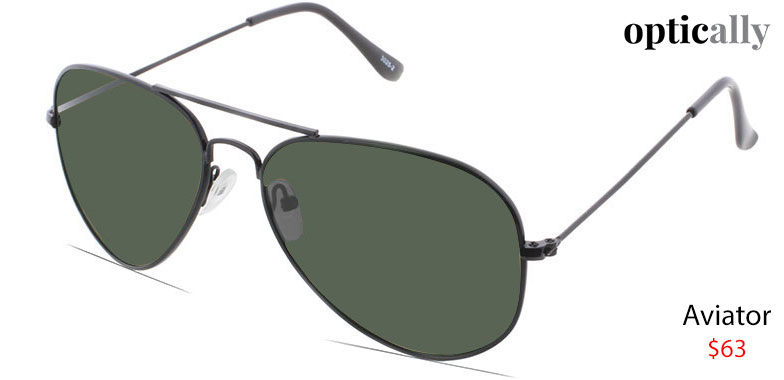 4. Adventurous And Sporty Dads
These funky sunglasses from Polaroid collection are for the fathers with a wild side. The ones who always think out of the box, loves adventures and has a heart full of passion. Don't eliminate his thrill for life with a lame gift. Instead, make sure he dons a perfect look that pronounces his zeal for sports and escapades!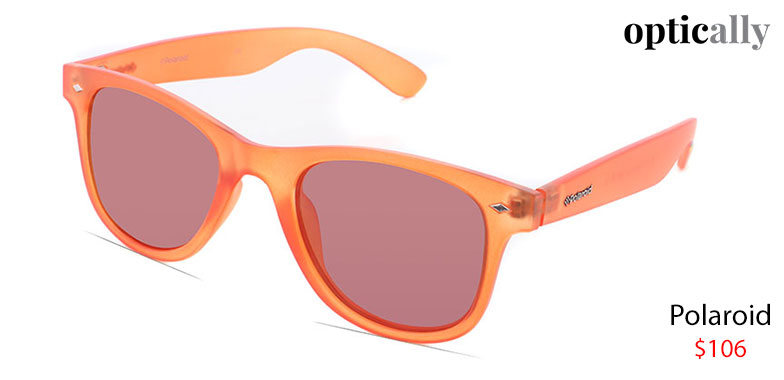 5. Dads With Simple Living
The dads who adore nature and prefer a peaceful life, exist. This kind of dad has a simple daily routine, a polite tone and wishes for nothing fancy. For such a Father, we've picked an excellent pair of designer glasses from Seventh Street. The blue colour frame with silver arms will give a fresh look and go with every outfit. These frames can be used as prescription glasses or regular glasses and will fit snugly due to flexi nose pads!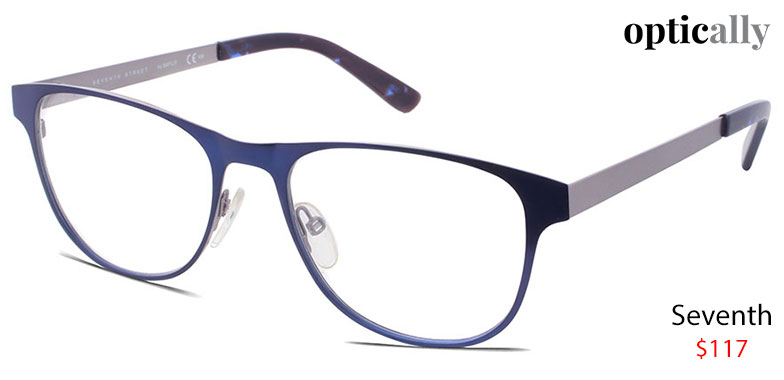 6. Old School Dads
Yes, we have glasses for the Fathers who adhere to old-fashioned and traditional ways of living. Check out these full rimmed metallic glasses. The design has a simple, sleek frame and arms; they are a suitable choice for a Father who speaks of customs and values. Gift your daddy the old school look designer glasses from Safilo!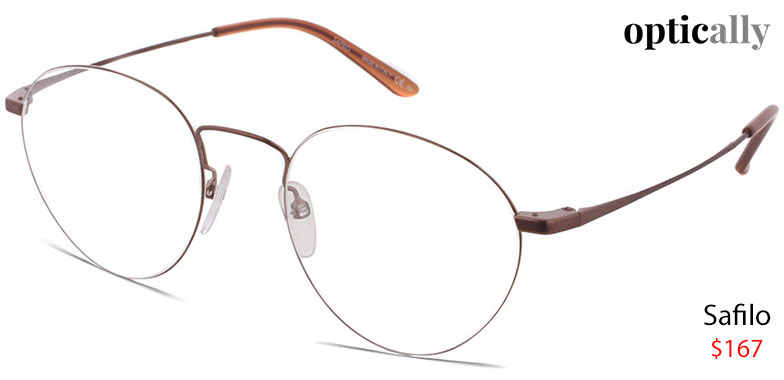 7. Techie Dads
For the dads who are complete tech savvy, we have glasses with proper coatings that protect eyes from harmful rays of the digital screen. This one is for the Fathers who are crazy about gadgets and gaming. Gift your Father these really cool blue frames glasses from Police!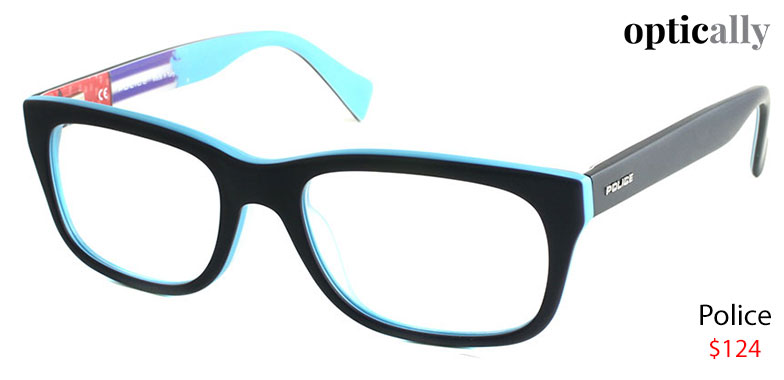 So make this Father's Day a memorable one with designer glasses and prescription sunglasses from Optically. We deliver in the entire New Zealand and assure you with 100% satisfaction guarantee. You can also explore the section of men's glasses for more options. Remember that a thoughtful gift will bring a smile on your Father's face. It also says about how well you know the person. Get going and shop from the best range of glasses online. Wishing all the handsome Fathers a very Happy Father's Day!