15 things you must know about your Prescription Glasses!
Were you labelled as the "geek" in class? Were you called a nerd in high school? Did you hide away your prescription glasses for those special events?
All of us have sometimes been called the oh-so-serious person just because we wear prescription glasses!
Today Prescription Glasses are not only to clear vision but make a great fashion accessory. Designers are now innovating with shapes, colours and textures with eyeglasses frames to create different moods.
With shoes, bags and clothes we go gaga over- your optical wardrobe has just begun to get trendy. With our favourite celebrities donning the latest eyewear, we couldn't have wanted designer eyeglasses more!
The perfect pair can not just compliment your personality but can even alter your look!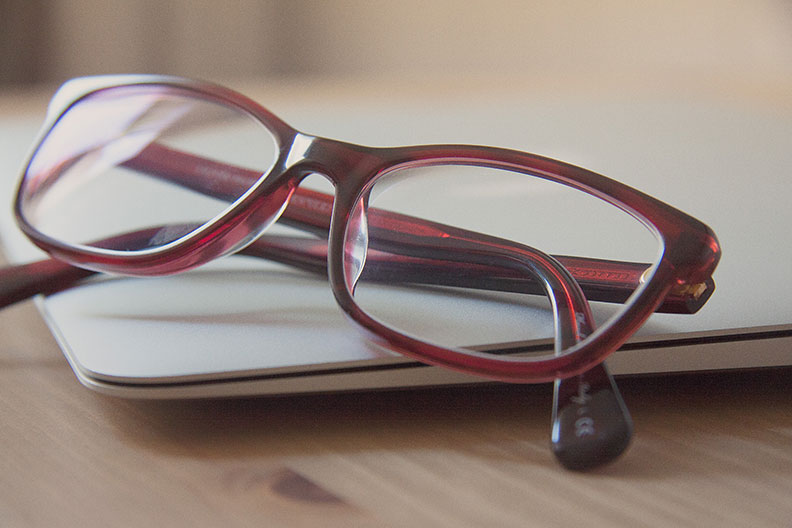 And while you are still understanding the whole ball game of prescription glasses we have made a list of fifteen things that you still may not know about your eye-care!
Prescription of your Glasses needs to be checked every year to avoid eye-strain or eye concerns and Non Prescription Glasses can be worn as a fashion statement!




An Optometrist is a professional in confirming your vision concerns, providing corrective measures by recommending Ophthalmologist or giving prescription to get glasses




An Opthalmologist in an Eye-MD who researched on vision care, corrects impairments and concerns and provides medical assistance for eye health




An Optician is a retail store for eyeglasses and prescription sunglasses where you can get your prescription made into glasses.




Prescription Glasses may require coated lenses, progressive lenses or digital lenses even if they are the correct prescription for some experiencing eye-strain or dry-eye.




The Perfect Pair of glasses may not be the perfect fit on your face due to the shape, structure of nose pads or lenses fitting.




Prescription Glasses may not work correctly if you experience vision related problems due to hypertension, blood pressure or diabetes. You need medical assistance with prescription to battle it.




New Eyeglasses take upto two days for eyes to adjust to vision and may not be clear immediately.




You may need separate pair of glasses for reading or driving even if you don't wear regular prescription glasses. This could be due to age over 40.




Bifocals are not the only solution to reading glasses, multifocals now provide a seamless progression without lines and works better for some.




Not wearing prescription glasses even when you have a prescription DOES NOT help in correcting vision it actually strains eyes more




Eating excessive Vitamin A or C can cause calcium deposits and only in moderation can keep blood circulation healthy to eyes thus not making them worse




Along with anti glare glasses you must get Prescription Sunglasses to protect eyes from Ultraviolet damage




Reading in low light does not damage your eyesight, it actually is exercising your pupils to dilate and contract making them work




Watching excess TV causes eye damage is a myth as the short sightedness or long sightedness occurs due to poor blood circulation.



For any vision correction or eye wear fashion ,we at Optically.co.nz house various in affordable designer glasses to suit your purpose and style. With various frames, textures, colours and lenses to choose from you can now flaunt your eyes with fashionable care!