How to Buy Prescription Glasses Online? - A Perfect Guide Book for Your Perfect Pair of Glasses.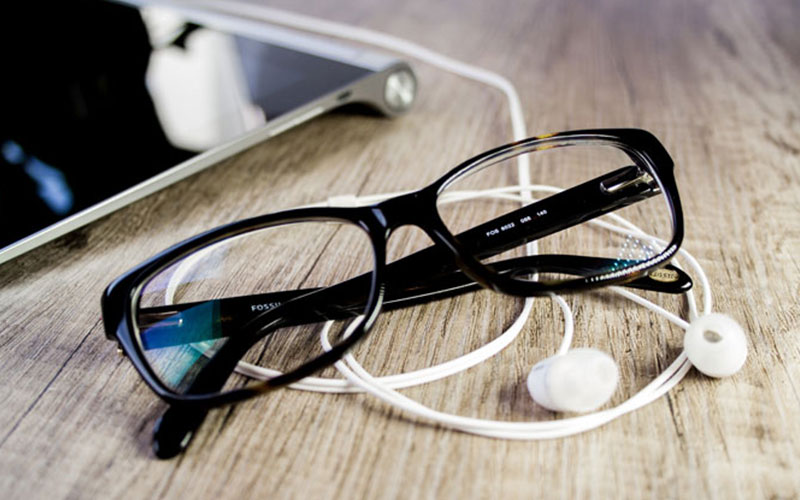 Have you ever noticed anyone staring at your glasses in admiration? If you have a good taste in glasses, you definitely must have experienced it. Doesn't it feel good when someone admires what you are wearing? Especially, your amazing glasses. Yes, it sure does feel good and that is because your glasses speak for you. They define your personality in a way that sometimes your attire cannot. Only people who wear glasses understand the importance of owning a perfect pair. Be it sunglasses, casual glasses or prescription glasses, a beautiful pair of glasses speak a lot about who you are and who you aspire to be. But, buying a perfect pair, is never an easy task. There are things you need to take care of and things you need to know before you decide to buy your perfect pair.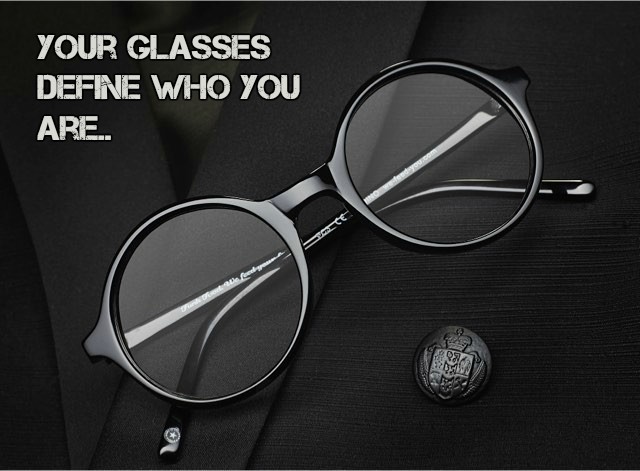 Gone are the traditional days where shopping for glasses was precise and to the point. Today, its full of fun and excitement. And let's admit it, 'it is a big deal'. There are simple things in life, the pleasure of which, is incomparable. Like having a cup of hot flat white coffee and of course getting your perfect pair of glasses and if you are buying them online, the pleasure has to definitely get doubled. When shopping online for prescription glasses you have a zillion options to choose from for everything, right from the frame, the type of lenses, its material and even the protective coatings on it. Buying glasses is one side of the story and buying prescription glasses online is the other interesting side of the same story. A story we all want to write, read and live….just for that one beautiful pair of glasses

Especially for you, Optically has come up with a perfect guide on how to buy prescription glasses online. So, read on bro….you are in safe hands

Is your prescription updated?
Only a right prescription can give the satisfaction of owning a perfect pair of glasses. Before you go on and decide what kind of frame, color, design and lense type you really want, check if your prescription is updated. If it's not, go make a visit to your ophthalmologist. (Go call Dr. Smith now

) With the perfect prescription, the process and result of buying glasses online can get totally enjoyable. So, our first step is, to have an updated prescription for your beautiful eyes.
It's all about the frame bro!
If I could, I would wear a new pair of glasses everyday. I would match it with all my outfits, my hair and my accessories but, as much as I am loving the thought of it, I am hating the fact that this isn't possible. When we know we are going to own just one pair of glasses at a time, we would want it to be the best, wouldn't we! So what should you keep in mind when deciding upon a frame? Read on….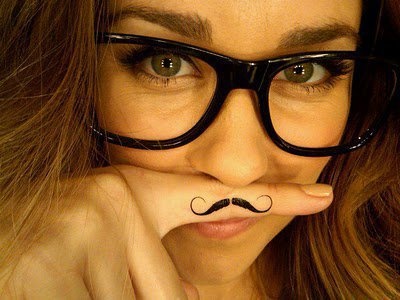 A frame for every face:
Look at your beautiful face in the mirror and then decide how you want to add charm to it. Get a frame that suits the cuts of your face and highlights your best facial features. Optically offers various styles of frames right from cateyes and wayfarers to simple rectangular and oval ones. We have a frame for every face, which one do you think you are gonna go for?
A brand that describes who you are:
Optically is known for marketing the best brands in the world. These brands have their unique identities that can help you create one of your own. You can embark a new style statement with the best of Jimmy Choo, Dior, Gucci and Fendi or give your strength and attitude a new definition with Marc Jacobs, Police, Gant and Carrera.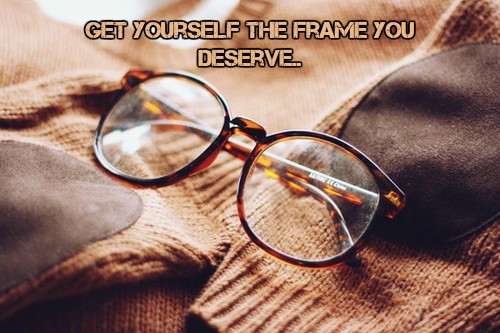 The right frame material and lenses:
Optically has made buying prescription glasses online a very easy and enjoyable job. It's user friendly filters give you a fair idea of how your glasses would look like. You can choose the right material like metal, plastic, bendable and titanium and the right lense type like single vision, bifocal or varifocal lenses. Optically further simplifies the buying process for you by letting you specify the lenses with the kind the coating that would best suit your eyes like scratch resistant, anti reflective, UV protected and weightless.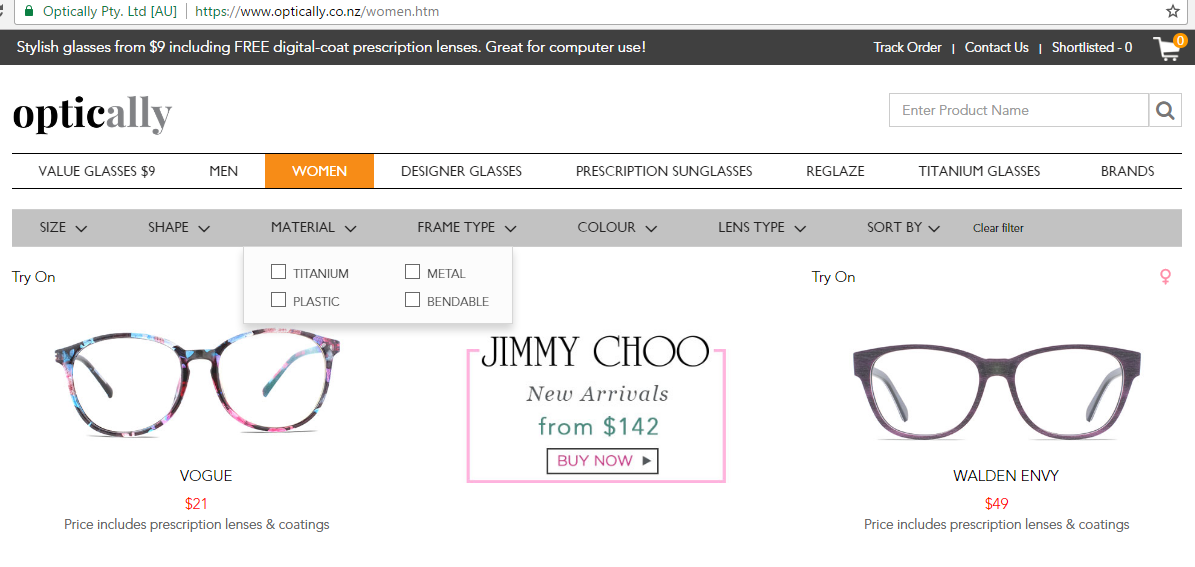 Try and fail, but don't fail to try!
You don't have to take the above quote seriously bro! But, you should take Optically's 'try on' feature very seriously. With this feature you can upload your image or take one from your webcam and try on every single frame on the website. Well, you will see for yourself, how classy and 'choice' you look then. This very comfortable try on feature has got our customers coming back to us again and again.
Why you need Optically?
Haven't we made the buying prescription glasses process easier for you? I am sure by now you know what kind of glasses you need. Now all you need to do is, place a perfect order with the help of Optically's user friendly filters, choosing the best from every category and receive a high quality, affordable and perfectly finished pair of glasses within 10 days from placing your order. At Optically we believe in 100% customer satisfaction and product quality that is difficult to find anywhere else. Now go on and get yourself a stylish, irresistible and overpowering pair of glasses. Haere Ra! We are waiting for you

Place your first order here https://www.optically.co.nz/