5 Eyeglasses and Sunglasses Styles to Look Forward to in 2017!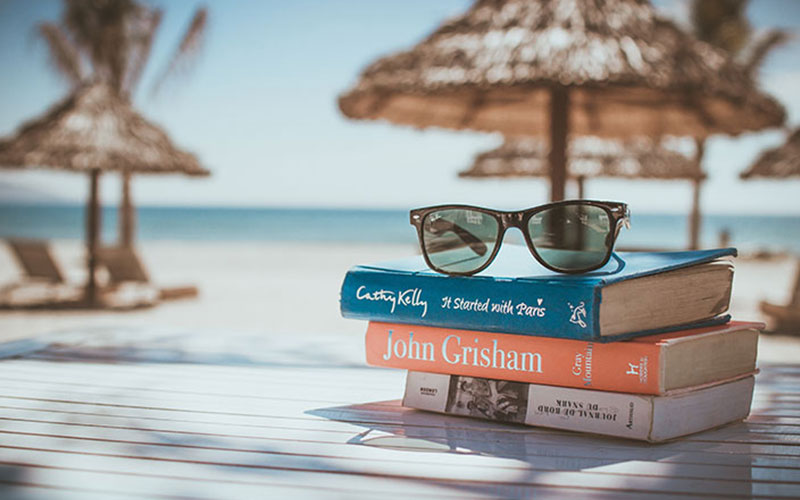 Summer has almost come to an end and now it is time welcome autumn. If you haven't enjoyed your summer wearing a sexy pair of sunglasses, no worries, you can still enjoy these last few summer days left and like me, you can enjoy autumn in a stylish way too. People who love wearing glasses change their style and frames with the change in the season. Every summer I look out for affordable yet classy sunglasses and change it when it's fall and winters. Yeah, go on! I know you are judging me for spending and buying too many glasses. But, my glasses are one of the best feature of my appearance and I love, love love them. I can wear a new one everyday. I don't have a prescription so it's easier for me

So….by now you know I am a shopoholic but only when it come to glasses and I am going to get you 2017 ready with the best sunglasses and eyeglasses trending today. But, before we start….don't you want to know where I get all my perfectly designed, branded and affordable eyeglasses from? Let me introduce you to https://www.optically.co.nz/ Optically deals in the best available brands in eyeglasses and sunglasses at affordable prices. You can buy designer glasses, prescription glasses and prescription sunglasses all at one place and here is m y list of top 5 styles to look forward to in 2017.
Tantalising Titanium! - Titanium Glasses
One of my best buys in 2016 has been my Girard Perregaux Gold Eyeglasses. They are classy, sophisticated with an intellectual look and has become my signature meeting wear. A chic black blazer, a neatly done hair bun, my gold glasses and I am all done. The other day my colleague asked me to lead a meeting. He thought a business deal would get signed up easily as I looked pretty intimidation and strong. I won't brag! But, I know my look that day. I told you, a pair of good glasses, make a lot of difference. So, as I was saying. These titanium glasses that I got from Optically are lightweight, bendable, affordable, sturdy and beautiful. It has taken the optical industry by a storm. Many prefer these glasses over metal or fibres frames now and I can see why.
When you shop for glasses online at https://www.optically.co.nz/ you get prescription lenses free with 100% money back guarantee. There are over 3000 frames you can choose from. The frame start with a low range of $9. It has been ranked excellent by 1300+ customers and gives you the lowest price on glasses all over New Zealand.
Evergreen for everyone - Full Rimmed Glasses
Let's agree, solid full rimmed glasses can never go out of style. They give a definition to your face. Glasses are one of the first things noticeable about a person. They are sturdy, strong and made for the rough and the tough. No matter how many times they fall down, nothing happens to them

Full rimmed glasses give you a lot of options to choose from. You can select a cateye, a wayfarer, simple rectangular and an oval frame. Now, you must be wondering if I have a pair of full rimmed glasses too. Yes!!! I do and I totally love them. I have a pair of pink and black Jimmy Choo glasses which I had specially bought for my high school reunion and I have been wearing them regularly ever since.
Buying this particular frame was the easiest shopping experience I have had till date. All I had to do was select the frame type, select the size, shape, material and colour from the listed options, enter specifications like the type of lenses, I had also had options for the type of vision like bifocal, varifocal and also submission of prescription and I was done. At Optically you will receive frames with a thin 1.56 index prescription lense, free scratch resistant coating and a case with microfibre cloth for cleaning. Your placed order, can be tracked and if you do not feel satisfied, you can always return it within 90 days of placing your order. So, this was the story of full rimmed glasses and now next in my list is ….
For all the Harry Potter fans! - Round frames
We have all been a Harry Potter fan, haven't we? And we all have at least once wanted to wear his round glasses. This was my reason as well. I had bought this Gucci pair just to be a part of the Potter tribe….stupid, I know and they are not even the Harry Potter style. But, shopaholics like me need no reason to shop

I always thought round frames gave you a nerdy look but nerdy is the look trending today. These glasses have a customised grey tint in the lenses all thanks to Optically's crazy options with lense type and specifications. This particular Gucci frame fits perfectly on my face giving me that perfect studious look. It's my hot favourite for all my meet ups

Add some colour to your life - Quirky Colourful Sunglasses
What is life without a splash of colours and the best way to experiment with colours is to experiment with your apparels and accessories and with me it's with my eyeglasses. Optically has some crazy collection of colourful prescription sunglasses and I guess I own the best of the lot (without prescription of course). Look at the frame from Carrera below.
Doesn't the look of it brighten up your day? Imagine wearing it everyday

Trends in eyeglasses and sunglasses change with every season and you really cannot predict what trend will set in. So, you get yourself a peppy colourful frame from Optically and set a new trend

Try different tints - Tinted lenses
On one hand where you have the old fashioned yet classy black tinted lenses for your sunglasses, on the other you have whole range of colour tints that you can add to your lenses. When you buy glasses online at Optically you get really quirky options for the tints to add in your lenses like blue, green, brown, yellow, grey and even pink. So, imagine a multi coloured frame like mine with yellow or pink tints in the lenses. Wow!! I would die for such sunglasses

So, these were my top 5 eyeglasses and sunglasses styles that you should look forward to in 2017. If you are a eyeglasses lover like me, Optically is the place for you. It has an extremely easy and friendly process to do the frame selection and once that is done, all you need to is submit your prescription if any, customise the lenses as per your needs and you are done. Optically also offers a 'virtual try on' feature which can be accessed on any device and let's you try on all the frames with your uploaded or clicked photograph. You can receive your order status updates through email or text or you can track it yourself. Simple prescription glasses are delivered in just 48 hours. Optically has never disappointed me and I own may be the best collection of glasses any person can own. Are you planning on creating a collection of eyeglasses as well? If yes, you have all that you need to start your exploration. Hope you have a stylish year ahead!